IGL Coatings was recently awarded the GOLD Medal at the International Innovation Awards 2021 (IIA 2021) and the Croatian International Award of Merit 2021 for its latest innovation – Graphene Reinforced Ecocoat Kenzo, under the category of Protection of Environment, Energy, Water, Wastewater, Protection & Green Technology.
Soft launched at the end of 2020, graphene reinforced Ecocoat Kenzo is IGL's flagship ceramic coating. Its formula is updated to improve protection and performance without compromising gloss and hydrophobicity. Ecocoat Kenzo is multi-award-winning graphene reinforced ceramic coating.
The IIA 2021 was held by MTE, the leader in the international expo on innovation and technology.  It's one of the region's most recognized and respected international innovation exhibitions.  MTE showcases the latest innovations from regional and international innovators, designers, and entrepreneurs around the globe. Successfully, it celebrates its 20th year of leading change through innovation.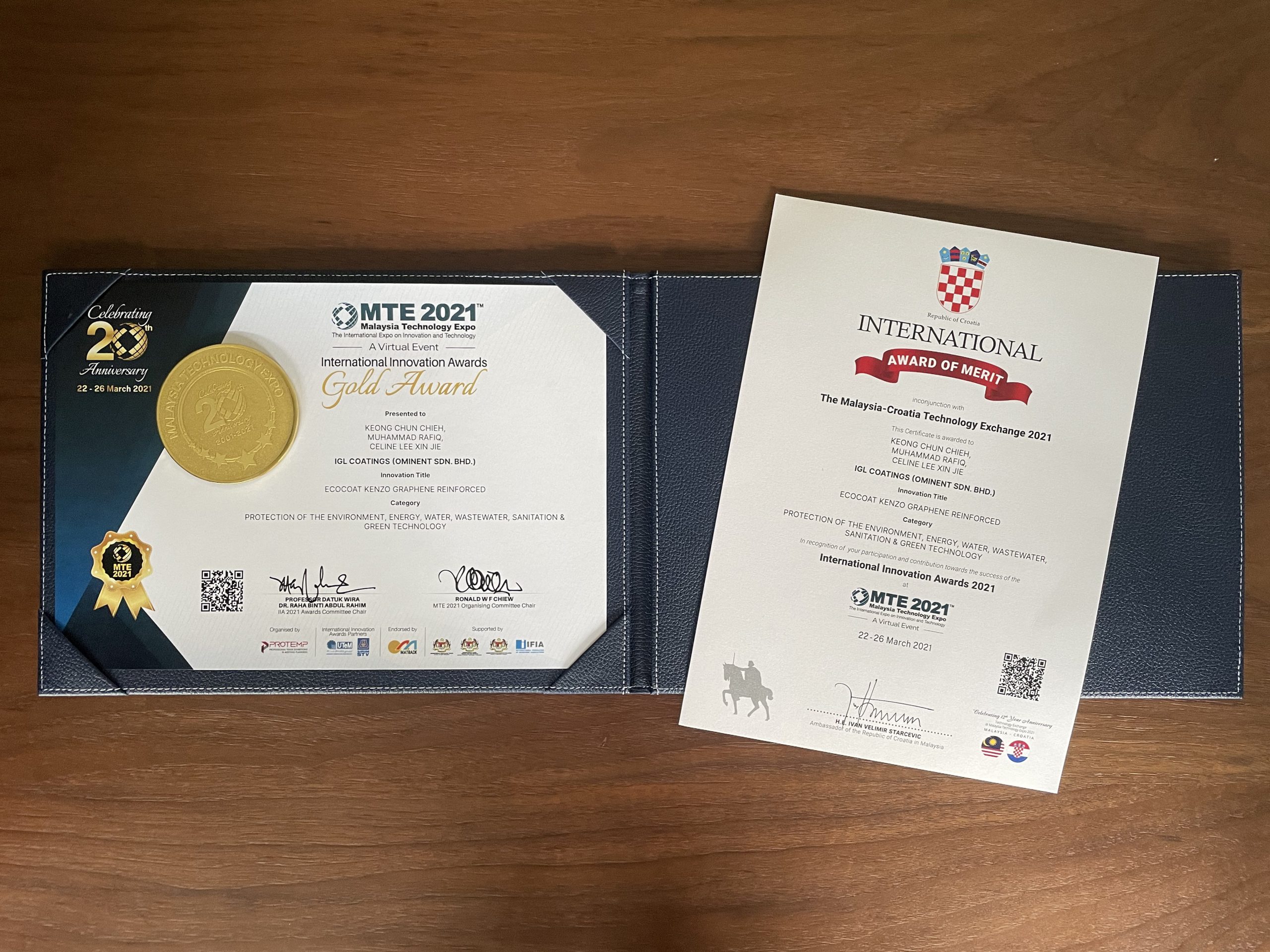 The Pioneer of Green Technology Coatings.
Since its incorporation, IGL has been at the forefront of revolutionizing the coatings industry. The pioneer of low and zero VOC ceramic coatings, IGL has always strived for quality and perfection.
"Our team is very thankful to win Gold for our breakthrough in innovation and sustainability for formulating the new Graphene Reinforced Ecocoat Kenzo," said Keong Chun Chieh, CEO and founder of IGL Coatings concerning the award received.

He continued, "As our flagship coating, Kenzo shares a special place with all of us at IGL.  This award recognizes the effort, hard work, and time of our team as well as our IGL family around the world. Everyone's efforts contributed to this. We are proud to say that this is OUR win, together!"  Keong further hinted that we will commemorate this win with a special announcement so, do keep an eye out.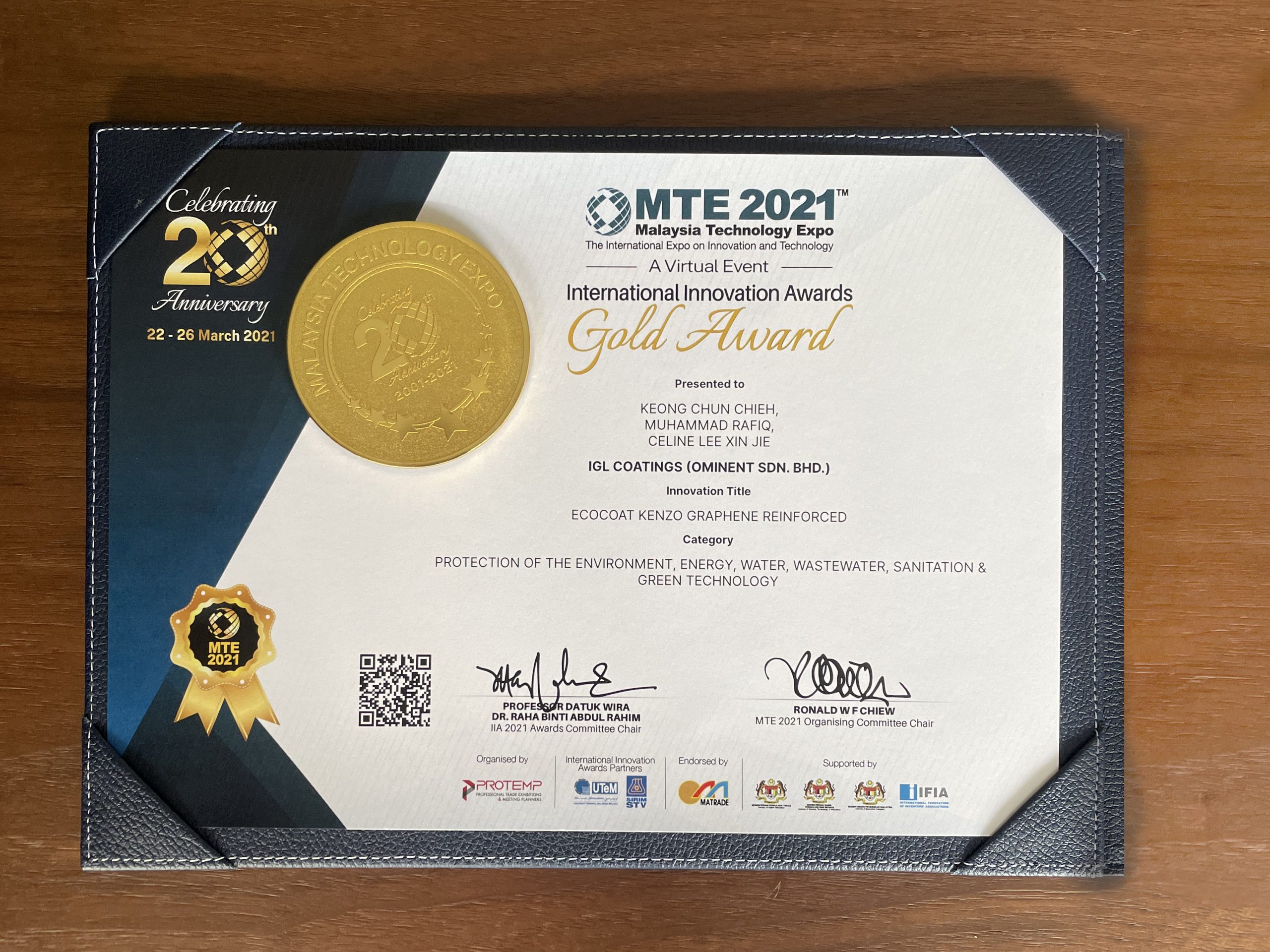 The IIA 2021 recognizes the efforts and determination of the IGL Coatings team in creating innovative products. Through its green efforts, IGL continues to produce innovative and sustainable products for the automotive, marine, aviation, and industrial sectors.
For further details on our products and services, please speak with your country distributor or representative. For further information, visit www.iglcoatings.com, check us out on Facebook, Instagram, and Youtube, or email us at marketing@iglcoatings.com.
IGL Coatings is a market leader in green nanotechnology coatings and cleaning maintenance solutions for various industries. They pioneered low and zero VOC ceramic coatings in 2015 and have continued to provide effective, cutting edge, eco-friendly products. IGL Coatings is one of the leading brands in North America and Europe and is currently available in over 50 countries worldwide.