For people in the detailing industry, the difference between coating, wax & sealant are so staggering, it's almost impossible to mistake either of them for each other. But to the untrained eye a.k.a customers who are trying to understand what's the best product to put on their car, they're all the same. The only difference being the price range.
With ceramic coating being the most taxing, procedure-wise & cost-wise, it's no wonder customers would be wary of it at first. The end result all look the same, why should they pick the most expensive option out of all that you're offering.
Snatching Your Customer's Interest
Well if you've been following IGL Coatings business tip, you may have read somewhere that negotiation is part & parcel of business. It means they're interested in what you're offering. You just have to be careful with low ballers.
But how do you get to the negotiation part? What will spark an interest in using ceramic coating that will lead to a sale for you? After all, they're looking for the best service at the cheapest price possible, no matter how many times you chant "Good + Fast = Expensive" or any other variation of that triangle equation.
Proof is in the Coating
You need to explain & show the benefits of ceramic coating, of course. From the thousands of dollars that they'll drop, what are they getting immediately & in the long run? We know you know all the benefit. But if you're having a stutter over how to build a cohesive story, this part right here is for you.
What's So Special About Ceramic Coating?
A lotta things. So when your customers bust that question, you'll be dishing out these 7 answers.
1. Lasts 12 times longer
Ceramic coating last 12 times longer than traditional wax or sealant. Considering a layer of wax may last around 1 month, you'll need to reapply it 12 times a year. And sealants last about 6 months, so that's twice a year that you'll have to come back to the shop for reapplication. When you use IGL Coatings ecocoat Kenzo, it can last up to 4 years! (subject to maintenance)
2. Saves 1/2 washing time
Ceramic coating cuts down cleaning time by half. That's less portion of a Sunday you need to dedicate to washing your car. That's also a shorter time spent cleaning up after  revving past a particularly muddy road. IGL Coatings ecoclean wash is perfect for the job when cleaning coated vehicles. Don't trust our words? Just watch the video below!
3. 10X effective against any weather
With 10 times more efficiency in combating harsh weather & foreign elements, your car is protected all seasons long with ceramic coating. Hot sun glaring down in summer? Ceramic coating fights UV rays. Windscreen iced over in winter? IGL Coatings ecocoat window reduces deicing time.
4. 70% reduction in contaminant adherence
Ceramic coating reduces adherence, making your car easy to wash off. Parked under a tree & got sapped? Bird poop all over the hood? When you ceramic coat your car, it reduces the adherence of these contaminants & allow easier wash off. Just a spritz of IGL Coatings ecoshine paint can easily lift the contaminant & allows you to get it off in one wipe.
#ThrowbackThursday to IGL Coatings old bottle
5. 90% less usage of harsh chemical
Because ceramic coating allows easier contaminant removal, it also means that you don't need to use harsh chemicals when cleaning. Just a quick soaping up & hosing down the whole car can already remove most of the debris. IGL Coatings ecoclean iron does the job perfectly for when you're dealing with brake dust on rims.
6. Retains 90% of original gloss
Cars that leave the showroom shine like no other because they're still fresh out of the paint shop. But after years down the dusty roads & heavy rain, the paint will begin to look dull. That's why IGL Coatings ecocoat quartz is a popular choice. It retains the initial gloss that you love from the first day you got your ride.
7. Increases paint hardness by up to 200%
To put simply, paint's hardness are measured by pencil hardness. You can read more here . Pencil hardness are ranging from 1B to 10H and the number next to H is the hardness of the pencil needed to put a scratch in the surface of your car paint. Cars generally have soft paint in the range of 2-4H that can be easily marred with micro marring. You'll see them easily when under the sun. IGL Coatings ecocoat Kenzo helps to reduce micro marring by increasing the paint hardness up to 200%.
Of course, if you have a completed sample to show off, that's even better. Nothing trumps the living proof. Like this video right here. Warning: you'll get mindblown the moment you click play.
Here's a quick summary wheel for when you just need a quick pointer.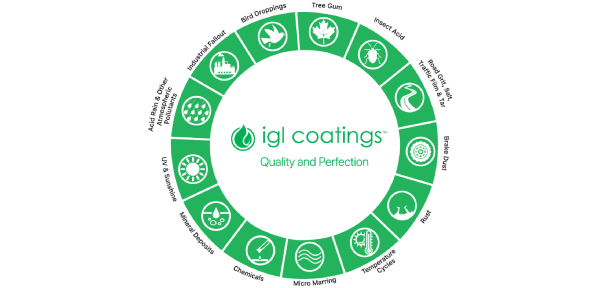 And What's So Special About
 

IGL Coatings?

So your customer's hooked with the benefits of ceramic coating. Or maybe they're already halfway interested & just needed the extra push from you. Surely they'll ask about some of the brands they're familiar with & why you're suggesting IGL Coatings.

Remember, confidence is key. Customers want to see how much you trust the brand you're using. So you're definitely prepared for this question too.
1. Experienced detailers
Not just anyone can proudly wave the IGL Coatings flag in their shop. Accredited detailers who want to become a flagship store must have experience of coating more than 100 vehicles. And to be part of the IGL Coatings panels, accredited detailers must have at least 1 year of detailing experience before undergoing a training session.
2. Durability & warranty
To prove that we're not all hat & no cattle, warranties are provided by the detailers with every ceramic coating job (subject to terms and conditions). Aside from ensuring that our accredited detailers are responsible for all of their work, it is also an ease of mind for the customer.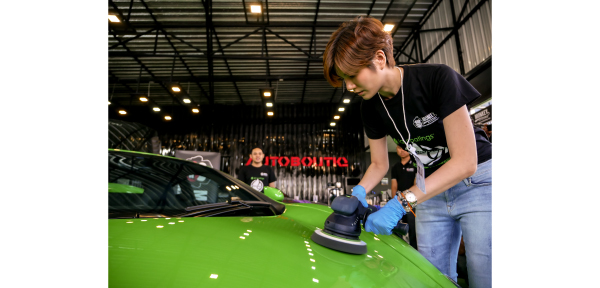 3. Scheduled maintenance
Seasons change & so do contaminants that fly down from the sky. This month could be bird poop, next month could be snowflake. To ensure that the ceramic coating is constantly protecting your car, accredited detailers will setup maintenance schedule.
4. Zero carcinogenic or hazardous material
Because the products applied on your vehicle won't just be there for 1 hour but for years, it needs to be safe for everyone that will come into contact with it. IGL Coatings have been tested by TUV Rheinland and is compliant with the REACH guidelines of Europe.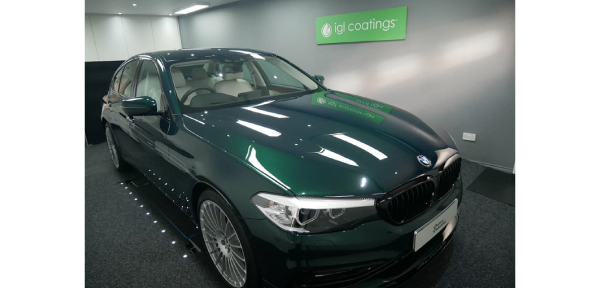 5. International certification
IGL Coatings is the first in the industry to have our nano-technology audited and verified by Nanoverify (a collaboration between Nano Malaysia Berhad and SIRIM QAS International). We're also a proud finalist of the Global Cleantech Innovation Programme (GCIP) in 2016. And now, we're ISO 9001:2015 certified!
6. Longer working window
This is especially important for accredited detailers to ensure optimum results in each job. With more time to leverage in ensuring perfection, there's no such thing as a rushed job. You know each coated vehicle has been handled with care & precision.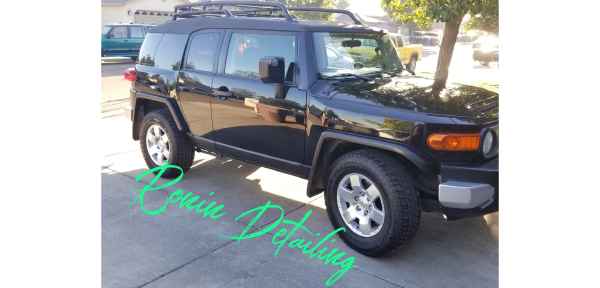 Now you have 6 reasons why you chose IGL Coatings! Of course, feel free to add on your own points. After all, everyone has their own reasons in choosing one thing or the other. And when you speak from the heart, your customers can definitely see it.
Now go get that coating job!
IGL Coatings is the leading manufacturer and formulator of low and zero VOC high solids ceramic coatings. Our product range includes multiple surface coatings, cleaning and maintenance for various surfaces including paint, glass, metals, plastic and fabrics.